MSC Air Cargo takes flight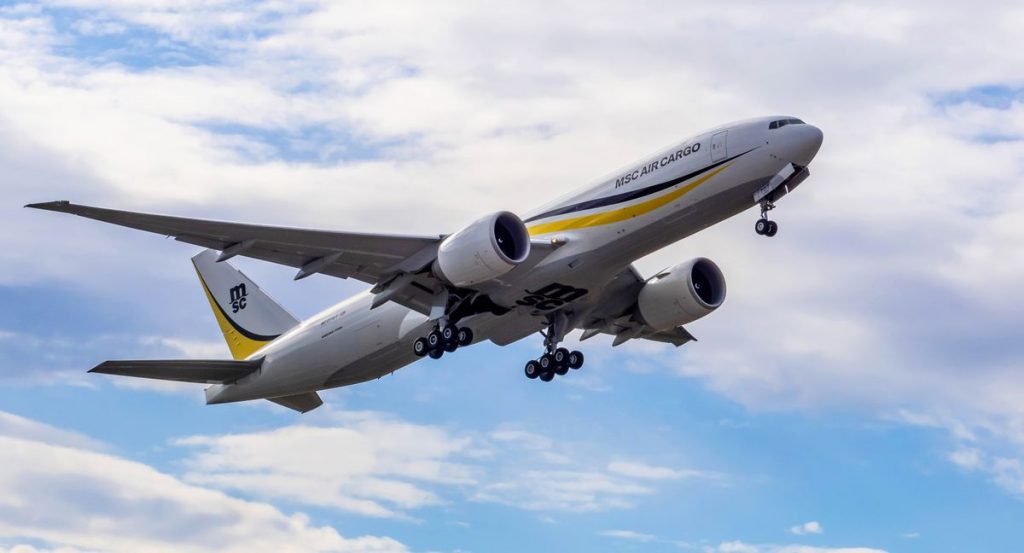 The carrier launched its commercial operations with a route to Belgium.
MSC Air Cargo marked the start of its commercial operations after touching down at Liege Airport (LGG) on Dec. 3 from Cincinnati (CVG), according to Flightradar24.
The Atlas Air-operated flight then flew to Indianapolis International Airport (IND) that same day, before returning to Liege on Dec. 4 and then to Mexico City (MEX) on Dec. 6. As of Dec. 7, the aircraft has touched back down in Liege.
MSC Group's new air cargo service seeks to complement its ocean container shipping business, according to the company. It planned to launch the air cargo business in 2023.
But MSC Air Cargo recently moved up its initial start date for its freighter services following the anticipated arrival of its branded freighter. A schedule notice on the carrier's website had noted that flights would commence in December, but Liege Airport was not among the listed destinations.
However, Liege Airport confirmed that the carrier will utilize the airport as its European hub, and will operate four weekly rotations from there, according to a Dec. 6 LinkedIn post.
Atlas had taken delivery of the freighter in late November following flight tests at Paine Field Airport (PAE) in Washington, and arrived in Cincinnati on Nov. 21, according to a press release. The aircraft is the first of four new 777 freighters that Atlas will operate on behalf of MSC.