We enable smooth customs clearance and secure transfer by applying the latest management and tracking technologies, which give you the sense of security when your products are travelling through challenging and remote environments. With a mixture of own vehicles and carrier partner fleets in landbridge areas, Sino SCS can meet a wide-ranging set of service solutions with distinct advantages over alternate international transportation modes.
A full range of options depending on the nature of your products, the cost, service or safety requirements are provided. Whether a distribution service with the most cost effective approach is applied or a direct Lo-Lo solution that ensures the fastest lead time, Sino SCS can develop tailored services for you.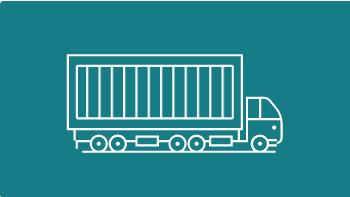 ASIA LANDBRIDGE
Asia landbridge is one of the most extensive cross border road transportation services available, with access throughout China, Singapore, Malaysia, Thailand, Cambodia, Laos, Vietnam and Myanmar.
With established offices and transit hubs at key cross border locations as well as in major country cities/towns combined with our national distribution hubs, we ensure the appropriate presence and expertise to deliver your goods across the continent.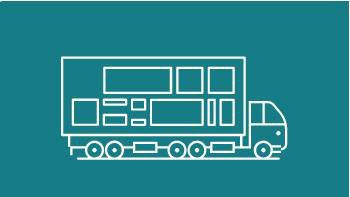 EUR-ASIA LANDBRIDGE
With our Eur-Asia Landbridge Rail service, alternatives for the transportation of your goods between Europe, China and Southeast Asia is now possible. With faster times than ocean and more economical than air freight, our landbridge solutions cater to the needs of innovative and strategic customers. Regular scheduled services and bespoke rail freight solutions are available between China and Europe. Combined with our Road services access is available across Europe, throughout China and Asia, as well as in between to the CIS countries. Access new markets, seek freight alternatives or have contingencies in place— Eur-Asia Landbridge is there to support your business.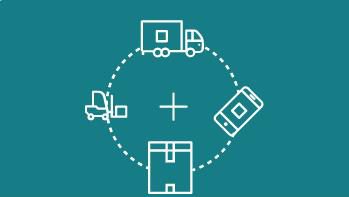 LANDBRIDGE DISTRIBUTION SERVICE
This is our standard less than truckload service able to handle your goods across borders with our reliable road network and multimodal transport solutions.With clear, structured costs and lead times, It is a cost effective and efficient transportation solution. A focus on an end to end service, including the last mile— one of the most critical elements of your supply chain, it is also flexible with a range of customizable options— notification services, extra manning, pallet transfers, time schedules, security tracking, safety and regulatory demands…
Full Truck Load/Container (FTL) and Less than Truck load (LTL) consolidation
"One-Stop Service" including customs brokerage/management
Door to door pickup and delivery, including notifications and milestone tracking
Air-suspension trucks for sensitive freight such as high-tech electronics and other precision equipment.
Global Positioning Services (GPS) offering real-time tracking capability from loading point to unloading at destination warehouse.
Safe & Secure
You benefit from our experience in delivering effective solutions to the complex global supply chains of some of the world's biggest corporations.
Fast Delivery
You benefit from every innovation, whether it involves a simple extension to our Air and Ocean Freight products, whether it means a development in warehousing.
24/7 Support
All of which explains why you'll find the team of outstanding support at Sino SCSready to apply their passion for solutions in support of your business.