Sino SCS's ocean freight ships hundreds of containers a day to ports all around the world, making us a top forwarder for your ocean freight shipments. We also offer the most cost-effective solutions – combining air and ocean freight products to save you time and money.
At Sino SCS, our ocean freight forwarding products facilitate the global relationships of more than 20,000 customers, across 130 countries. Wherever you need your shipments to go, our innovative solutions form the bridge to your sales and procurement markets. Consistent, reliable sailings ensure that your ocean freight shipments always reach your customers in a timely manner.
Our product range offers a variety of services to meet your ocean supply chain needs. Each product has been developed to meet your high standards for comprehensive door-to-door transport services, and everything in between.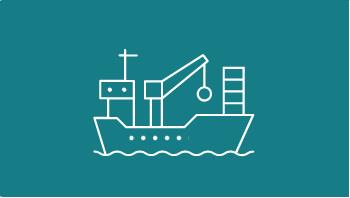 Full Container Load (FCL)
We offer a flexible FCL delivery product that's customized to fit into your supply chain however it best suits your business needs.Tailor-made solutions are Sino SCS's specialty, especially when it comes to ocean freight delivery. We provide fully integrated transport for your full container loads. Whether you need a logistics partner for one section of your supply chain or multimodal services, we've got it covered.
With a robust, global cargo shipper portfolio, we'll select the carrier that best suits your FCL freight forwarding needs. From there, our experts will manage your shipment from beginning to end, no matter how many modes of transport you require.
I's an industry-leading product that can optimize your supply chain and achieve your business goals.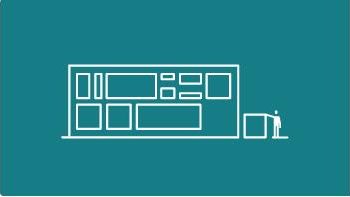 Consolidation/Less than Container Load (LCL)
Our global LCL network makes managing your ocean freight easier than ever. With quality service and state-of-the-art tech, we're a leader in LCL delivery.
I's an inherent component of our ocean freight product and service portfolio which adds real value to our customers' business. We provide extensive LCL services with expertise that is supported by a global LCL Hub and Gateway network enhanced by a seamless connection to our land services. This enables Sino SCS to meet the highest standards for comprehensive door-to-door solutions assuring even the smallest consignments reach their destinations in a reliable, flexible and efficient manner.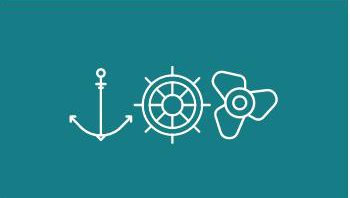 IMO 2020
What is IMO 2020?
With effect from January 1, 2020, the International Maritime Organization (IMO) has introduced a new fuel regulation that limits sulphur emissions to 0.5% in order to make shipping more environmentally friendly. Going forward, all seagoing vessels must reduce sulphur oxides by 85%.
Who is affected by this new regulation?
The IMO 2020 Emission Regulation means that ships must significantly reduce their emissions, both on the high seas and in coastal areas. This change affects the entire shipping industry.
Benefits
Competitive pricing
High quality standards
Space and equipment availability during peak seasons
Outstanding schedule reliability
Sustainable solutions
Weekly sailing flexibility
Sustainable "Eco" solutions
Safe & Secure
You benefit from our experience in delivering effective solutions to the complex global supply chains of some of the world's biggest corporations.
Fast Delivery
You benefit from every innovation, whether it involves a simple extension to our Air and Ocean Freight products, whether it means a development in warehousing.
24/7 Support
All of which explains why you'll find the team of outstanding support at Sino SCS ready to apply their passion for solutions in support of your business.