Excellent air service for your global air cargo starts with access to Sino SCS's global air gateways in major hubs, with competitive costs and ongoing visibility to your air freight shipments.
Plan your global air transportation with the help of local air logistics experts. Expedited, consolidated and deferred air freight services give you multiple choices to match your requirements in the Asia Pacific region and across the world. Gain consistent service, competitive costs and easy to use Advanced technology to improve your international air logistics.
Whether you are a small or large shipper, Accelerate Your Advantage with express air service, competitive rates and the space you expect from a global leader in transportation.
Select fast, reliable air options for your global shipments: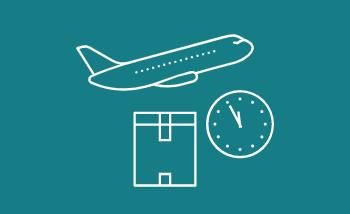 General Air Freight
1.Express Delivery for Rush Shipments
If you need your shipment delivered within a specific timeframe, this product is for you. With daily transports, using first-class carriers, all-in prices, there's no rush this product can't handle.
2.The Standard for Express Shipments
No rush? No problem. this product is the standard product for all express air freight shipments. From guaranteed delivery times and first-class carriers, to all-in prices, we're raising the bar on standard air freight express delivery.
3.The Budget-Friendly Option for Less Urgent Shipments
If you're more worried about price than time, consider our economy option. With low-cost air cargo shipping rates, timely deliveries, and all-in prices, this cost-friendly option doesn't sacrifice on quality.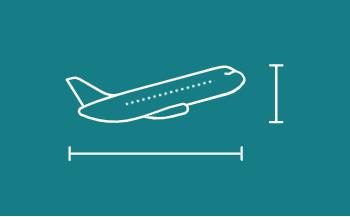 Charter Services
With our tailor-made solutions and vast experience of our procurement team, you can trust your charter service needs are in great hands.
At Sino SCS, we know experience matters. That's why customers trust us — we have more than 140 years of experience in the logistics and transportation industry. For your air charter services, this translates to competence around the globe.
Benefit from the vast expertise of our central procurement teams in Shenzhen, Hong Kong and New York. They develop tailor-made charter solutions according to your request. You also benefit from Sino SCS's worldwide charter network, meaning your cargo gets wherever it needs to go.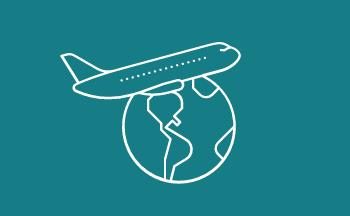 Flight Operations
Use Sino SCS's track record of success to synchronize and optimize your supply chain by letting Sino SCS handle your transport needs. The SINO SCS links transport hubs around the world, giving you global capacity based on in-house service.
We guarantee worldwide access to capacity via our in-house service flight operations. SINO SCS are integrated into the global airfreight hub system, while we synchronize and optimize your supply chain using our land transport networks. SINO SCS, guarantees your global capacity, even during peak seasons. Plus, your production stays lean due to the reduction of intermediates in the transport chain. Sino SCS handles it all, making the transport of your products and goods easy and cost effective.
Benefits
Access to global markets
Guaranteed capacity access
Available capacity even during peak seasons
Reduction of transit time due to fast and easy pre-/on carriage through our trucking networks
convenient domestic and global air freight services for your most time-sensitive freight
Choose routes to and from Asia, Europe, South America and North America, Africa
Maintain control of your global air freight with accurate tracking, reporting and visibility
Trust your local contact to quickly assist with your air transport needs
Use our broad portfolio of services to build your business
Easily connect to a large, global network of offices where you do business most
Benefit from our industry expertise, including textiles and garments, toys, household goods, electronics, medical supplies, food products and machinery
Consider regular consolidation services, customs clearance assistance, vendor purchase order management and warehouse options
Talk to responsive contacts about cargo insurance options to mitigate risks
Safe & Secure
You benefit from our experience in delivering effective solutions to the complex global supply chains of some of the world's biggest corporations.
Fast Delivery
You benefit from every innovation, whether it involves a simple extension to our Air and Ocean Freight products, whether it means a development in warehousing.
24/7 Support
All of which explains why you'll find the team of outstanding support at Sino SCS ready to apply their passion for solutions in support of your business.